European Parliament pushes for targets to reduce over-consumption
07. 02. 2021
7:30
enviweb
Most MEPs are demanding the European Commission put forward legally binding targets to curb waste and over-consumption - a move that could give the EU's circular economy agenda a massive boost.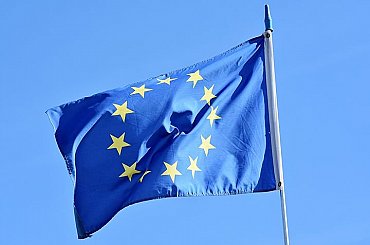 You are not logged in
If you want to read more, join the ENERGY-HUB club
Login
Try the monthly membership in the ENERGY-HUB club for free!
19. 04. 2021
7:30
enviweb
On 14 October 2020, the European Commission put forward a strategy for the reduction of methane emissions. The strategy focuses on…
16. 02. 2021
9:31
http://www.enviweb.cz/
,
EnviWeb.cz
To raise global climate ambition and prevent 'carbon leakage', the EU must place a carbon price on imports from less climate-ambit…
12. 02. 2021
12:31
enviweb.cz
,
enviweb.cz
On 4 and 5 February ENVI adopted its own-initiative report entitled 'Towards a WTO-compatible EU carbon border adjustment mechanis…
09. 02. 2021
8:31
www.enviweb.cz
,
enviweb.cz
The Circular Economy Action Plan was adopted by the Commission on 11 March 2020. Through streamlining of the regulatory framework,…
08. 02. 2021
11:31
www.enviweb.cz
,
enviweb.cz
A European Commission report concludes that the burning of most forest biomass produces more greenhouse gas emissions than coal, o…
ENERGY-HUB is a modern independent platformsharing news and analytic articles from the energy sector on a daily basis. Within our portfolio we monitor czech, slovak and foreign press releases.
58056
Number of published news
1830
Number of published events
631
Number of published articles