Představujeme finalisty E.ON Energy Globe - Chytré zařízení pro hlídání čistého vzduchu
28. 08. 2021
6:32
enviweb
Studentský start-up Luftio vyvinul chytrý systém pro kontrolu kvality vzduchu ve firmách. Právě kanceláře se totiž často potýkají s vysokou koncentrací oxidu uhličitého a těkavých organických látek ve vzduchu, což snižuje psychickou pohodu a soustředěnost zaměstnanců. Ti pak mohou informace o kvalitě vzduchu v kancelářích sledovat ve stejnojmenné aplikaci na svých mobilních telefonech.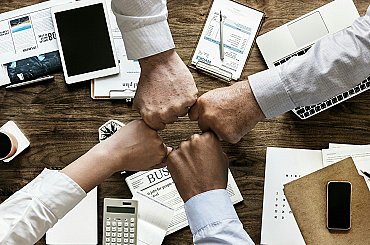 You are not logged in
If you want to read more, join the ENERGY-HUB club
Login
Try the monthly membership in the ENERGY-HUB club for free!
24. 06. 2021
9:31
enviweb
Data released by comparethemarket.com.au shows that charging all the mobile phones in the world produces 8,088,324 tonnes of CO2e…
19. 04. 2021
7:30
enviweb
On 14 October 2020, the European Commission put forward a strategy for the reduction of methane emissions. The strategy focuses on…
18. 04. 2021
11:30
enviweb
The maritime shipping industry has set ambitious decarbonization targets over the next decade. Shrinking the shipping industry's c…
16. 02. 2021
9:31
http://www.enviweb.cz/
,
EnviWeb.cz
To raise global climate ambition and prevent 'carbon leakage', the EU must place a carbon price on imports from less climate-ambit…
03. 11. 2020
16:34
World Nuclear News
,
World Nuclear News
Unit 1 of the first nuclear power plant to be built in Belarus has been connected to the grid and is supplying electricity, Rosato…
ENERGY-HUB is a modern independent platformsharing news and analytic articles from the energy sector on a daily basis. Within our portfolio we monitor czech, slovak and foreign press releases.
63235
Number of published news
1927
Number of published events
702
Number of published articles