Představujeme finalisty E.ON Energy Globe - Chytré zařízení pro hlídání čistého vzduchu
28. 08. 2021
6:32
enviweb
Studentský start-up Luftio vyvinul chytrý systém pro kontrolu kvality vzduchu ve firmách. Právě kanceláře se totiž často potýkají s vysokou koncentrací oxidu uhličitého a těkavých organických látek ve vzduchu, což snižuje psychickou pohodu a soustředěnost zaměstnanců. Ti pak mohou informace o kvalitě vzduchu v kancelářích sledovat ve stejnojmenné aplikaci na svých mobilních telefonech.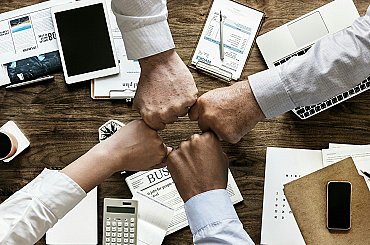 You are not logged in
If you want to read more, join the ENERGY-HUB club
Login
Try the monthly membership in the ENERGY-HUB club for free!
18. 05. 2022
17:26
https://www.world-nuclear-news.org
The US Defense Innovation Unit has awarded contracts to Ultra Safe Nuclear Technologies and Avalanche Energy to demonstrate the ne…
12. 05. 2022
7:30
Euractiv.com
,
Frédéric Simon
The European Union's flagship climate policy instrument, the Emissions Trading Scheme (ETS), needs more monitoring and transparenc…
02. 05. 2022
16:26
Forbes
,
David Blackmon
While much of the media reporting about lithium production focuses on the hard-rock mining process for obtaining it, lithium resou…
29. 04. 2022
17:00
Euractiv.com
,
Sean Goulding Carroll
The EU's proposed green aviation law overlooks the true climate cost of flying, with the non-CO2 effects of air travel producing t…
29. 04. 2022
15:00
Euractiv.com
,
Sean Goulding Carroll
One hundred European cities have been selected to participate in an EU programme to rapidly cut emissions in urban areas, with the…
ENERGY-HUB is a modern independent platformsharing news and analytic articles from the energy sector on a daily basis. Within our portfolio we monitor czech, slovak and foreign press releases.
69884
Number of published news
2069
Number of published events
778
Number of published articles