Know more about hazardous chemicals in products - SCIP data published
24. 09. 2021
8:33
enviweb
You can now access data from the EU's first public database of substances of very high concern in products, SCIP. It aims to allow consumers to make more informed purchasing choices and help waste operators to further develop the re-use of articles and the recycling of materials.   Helsinki, 14 September 2021 - Around 6 000 companies across the European Union have successfully complied with their new duty to notify ECHA about products containing substances of very high concern, SVHCs. The SCIP database now displays more than four million article notifications.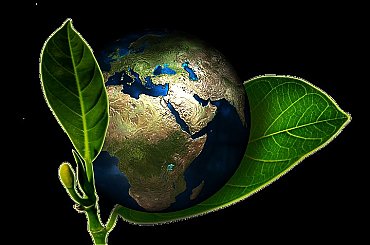 You are not logged in
If you want to read more, join the ENERGY-HUB club
Login
Try the monthly membership in the ENERGY-HUB club for free!
20. 05. 2022
15:03
Euractiv.com
,
Kira Taylor and Valentina Romano
Environmental groups claimed victory earlier this week after the European Parliament's environment committee voted on new rules cl…
12. 05. 2022
17:26
https://www.renewableenergyworld.com
,
Elizabeth Ingram
The U.S. Department of Energy's (DOE) Water Power Technologies Office (WPTO) is seeking comments from the non-federal hydropower c…
02. 05. 2022
7:15
Euractiv.com
,
Lukas Trakimavičius
While some have warned that new LNG infrastructure would jeopardise Europe's climate goals, this is not the case as gas will be re…
29. 04. 2022
17:00
Euractiv.com
,
Sean Goulding Carroll
The EU's proposed green aviation law overlooks the true climate cost of flying, with the non-CO2 effects of air travel producing t…
29. 04. 2022
15:00
Euractiv.com
,
Sean Goulding Carroll
One hundred European cities have been selected to participate in an EU programme to rapidly cut emissions in urban areas, with the…
ENERGY-HUB is a modern independent platformsharing news and analytic articles from the energy sector on a daily basis. Within our portfolio we monitor czech, slovak and foreign press releases.
69884
Number of published news
2069
Number of published events
778
Number of published articles