Single-use plastics pollution: where does Europe stand?
01. 10. 2021
10:33
enviweb
Today, the Rethink Plastic alliance and the Break Free From Plastic movement released two reports, an assessment of policy measures adopted by EU countries to phase out single-use plastic and a catalogue of best practices that can be replicated or scaled up to support the transition. They show that further ambition is urgently needed and come as the period for EU Member States to transpose the Single Use Plastics Directive comes to an end on 3 July 2021.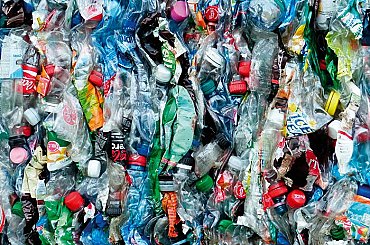 You are not logged in
If you want to read more, join the ENERGY-HUB club
Login
Try the monthly membership in the ENERGY-HUB club for free!
25. 11. 2021
17:35
http://www.enviweb.cz/
The fifth Plastics Recycling Show Europe (PRSE) exhibition and conference held earlier this month in Amsterdam, The Netherlands at…
24. 09. 2021
8:33
enviweb
You can now access data from the EU's first public database of substances of very high concern in products, SCIP. It aims to allow…
16. 06. 2021
17:32
enviweb
In order to make reuse the new normal, we are celebrating international Refill Day to support the #WeChooseReuse agenda. World Re…
03. 06. 2021
10:32
enviweb
It may sound like a paradox but it is possible to grow the economy without raising GDP, if we widen the definition of the economy…
26. 05. 2021
13:31
enviweb
,
enviweb.cz
Committee on the Environment, Public Health and Food Safety ENVI(2021)0526_1 DRAFT AGENDA Meeting Wednesday 26 May 2021, 13.45 - 1…
ENERGY-HUB is a modern independent platformsharing news and analytic articles from the energy sector on a daily basis. Within our portfolio we monitor czech, slovak and foreign press releases.
64662
Number of published news
1975
Number of published events
703
Number of published articles