Record Numbers Attend Plastics Recycling Show Europe 2021
25. 11. 2021
17:35
http://www.enviweb.cz/
The fifth Plastics Recycling Show Europe (PRSE) exhibition and conference held earlier this month in Amsterdam, The Netherlands attracted a record number of visitors and exhibitors from across Europe. The annual event had a total attendance of more than 4,400 over two days and attracted over 180 exhibiting companies. Over 3,500 attended the in-person event and nearly 900 others attended virtually.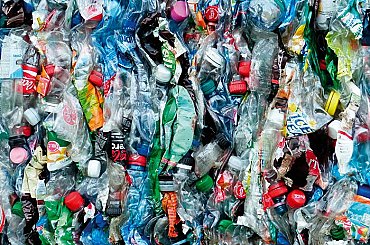 You are not logged in
If you want to read more, join the ENERGY-HUB club
Login
Try the monthly membership in the ENERGY-HUB club for free!
12. 08. 2022
13:47
Euractiv.com
A European bank has agreed to process a payment for the transit of Russian oil through Ukraine, Slovak refiner Slovnaft and anothe…
12. 08. 2022
8:00
Euractiv.com
,
Alexandra Brzozowski
While the EU plays an expanding but still limited role in disaster response, climate change effects in the long-term could force t…
05. 08. 2022
14:31
Euractiv.com
,
Alice Stollmeyer and Lukas Trakimavičius
The best way of dealing with Russia's energy war on the European Union is by using it as an opportunity, and speeding up the energ…
05. 08. 2022
10:27
enviweb
The EU is tightening its gas belt to survive winter, but it has yet to put a countdown on one of the most gas-guzzling source of c…
04. 08. 2022
16:00
Euractiv.com
Wildfires raging through Europe this summer have burned the second-largest area on record, even though the region is only halfway…
ENERGY-HUB is a modern independent platformsharing news and analytic articles from the energy sector on a daily basis. Within our portfolio we monitor czech, slovak and foreign press releases.
72128
Number of published news
2092
Number of published events
810
Number of published articles